OUR SERVICES
NAVIGATING LEGISLATION AND LAND USE REGULATIONS CAN BE ONEROUS AND TIME-CONSUMING.
For individuals, the process is often overwhelming and isolating. We are here to help and support you—to be your advocate in the development process. Urban Options Planning Corp. navigates the local government regulatory approval process so landowners can realize their land use dreams.
PACKAGED SERVICES
Purchase packages based on your approval processes.
Infill development from 2 dwelling housing to multi-residential dwellings
Industrial and commercial land changes
Heritage Alteration Permits
Heritage Revitalization Agreements
Development Variance Permits
RU7 Development Permits
Rezoning and Official Community Plan amendments
Subdivision applications including preliminary layout review
Building Permits
Any combination of the above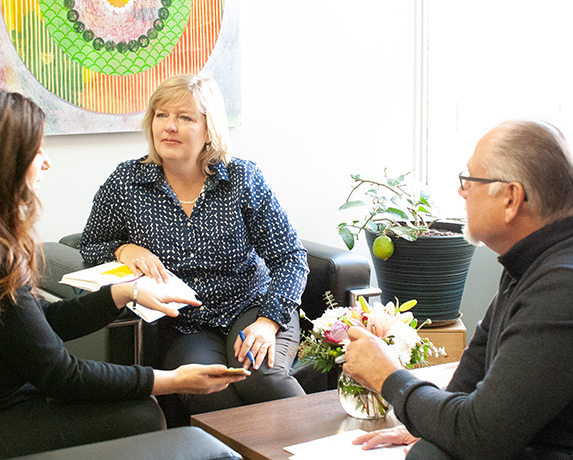 OUR PROCESS
WE'RE HERE TO MAKE LAND DEVELOPMENT SIMPLE
We begin with an in-person meeting to determine the scope of your project, take appropriate next steps, and highlight any challenges or concerns. Our intention is to ensure we have a clear picture of your development dreams and we're the right team to meet your needs.
Most projects begin with a thorough research and discovery phase to determine the local government process required to proceed. We then provide a complete proposal outlining our scope of work, costs, approximate timelines, and the desired outcomes for your project.
Urban Options Planning Corp. will make application to City Hall and work with you on the requirements until all conditions are met. Once the project is underway, we strive to communicate regularly, ensuring you are informed upcoming benchmarks.
Working with Urban Options Planning Corp. takes the worry out of interacting with your local government so that your workdays are uninterrupted, and life can go on.
GET IN TOUCH
PROJECT TYPE
Urban Options has the experience and skills required to obtain approvals for projects of all levels of complexity. We provide a flexible, responsive relationship, working closely with our clients and related professionals in the land-development industry. We can provide expert advice and representation in all aspects of urban planning such as:
Carriage house / laneway house / garden suite development
Multi-family residential projects 
Rezoning and land use changes
Municipal legislation and regulation interpretation (i.e. Zoning Bylaw, Official Community Plan, Local Government Act, etc.)
Commercial developments
Temporary use permits
Heritage alteration and revitalization projects
Land division and minor variances
Small subdivisions/consolidations or lot line adjustments 
LCRB Liquor and Manufacturing Licenses