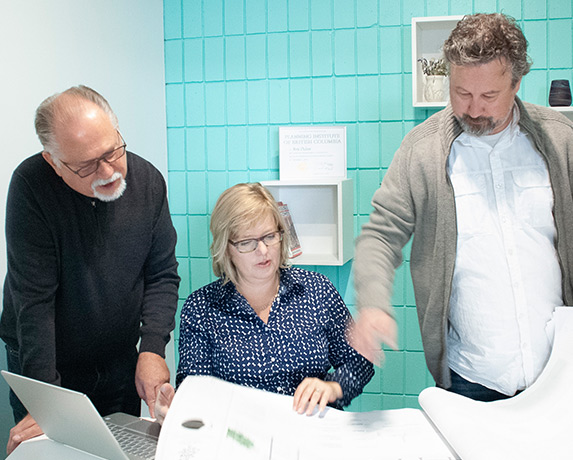 ABOUT URBAN OPTIONS
YOUR LOCAL GOVERNMENT SPECIALISTS
Founded on customer service, active communication, and integrity, Urban Options Planning Corp. advocates at the municipal level for individuals and developers with small to mid-size development projects. With a pragmatic and realistic approach to regulations, the Urban Options team works to find the best solutions for both project and community.
With over 30 years of combined planning experience, Urban Options will skillfully navigate the municipal application process, shorten approval times, and alleviate frustrations associated with Zoning Bylaws. Placing a high value on community, Urban Options effectively connects with and understands the municipalities with which they work.
"We stay on top of development issues and trends, not just in Kelowna but also within our surrounding municipalities. It's important to recognize and understand the larger picture so that we're all working toward the same long-term effect for our community."
A network of expertise adds to Urban Options' efficiency and effective navigation of your development project applications.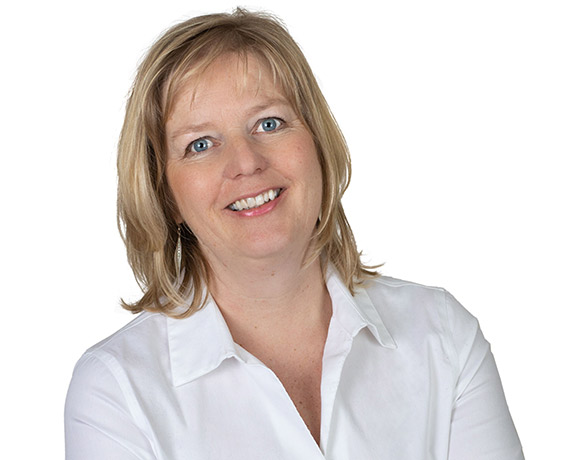 BIRTE DECLOUX, RPP MCIP
ALLEVIATING THE ONEROUS PROCESS OF REZONING AND DEVELOPMENT
Birte's experience as a land use planner with the City of Kelowna equips her with the knowledge and strategy it takes to submit a successful development application. She uses her highly specialized knowledge to help people achieve their development dreams, working to alleviate the confusion and intimidation often felt by those navigating the legislation and application process on their own.
Birte's management of over 500 small- to mid-sized development application files while working with the City revealed that many people were ill-prepared, resulting in approval delays for the applicants. She recognized that people needed advocacy; they needed to understand and relate to the regulations they came up against. And so Urban Options Planning & Permits came to be.
A quest for knowledge and a desire to be helpful motivates Birte; she has always immersed herself in distinct careers, hobbies, and activities resulting in a diverse professional path.
Birte's training and experience, multifaceted perspective, and understanding of various fields gives her a unique and highly developed skill set for urban planning, community consensus building, facilitating negotiations, and cooperation. As a Registered Professional Planner (RPP) and member of the Canadian Institute of Planning (MCIP), Birte demonstrates her knowledge of legislation and current industry practice. Continual education maintains Birte's designation and affirms her commitment to responsible planning and to the sustainability of safe, healthy, and secure urban environments.
Birte is a former member of the Central Okanagan Heritage Society Board, where she plays a role in the maintenance and sustainability of heritage buildings in our community.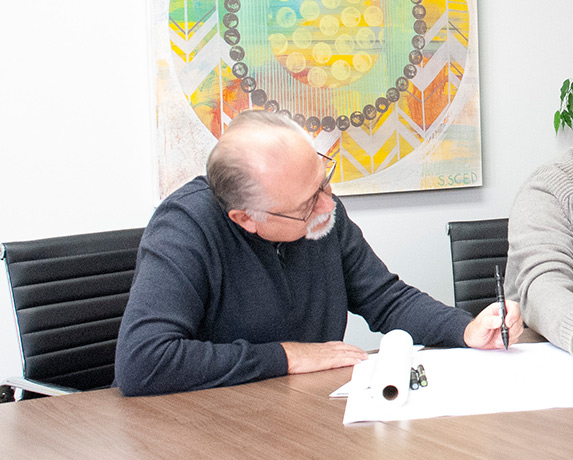 PAUL MCVEY
FACILITATING SUCCESSFUL DEVELOPMENT PROJECTS
Paul McVey's involvement in the development industry spans the majority of his working career, starting with subdivision engineering and construction, then proceeding to building design and development with a design-build contractor. He worked with Kelowna's municipal government in the Building Department and concluded in the Planning and Development Service Department.
Now, after 25 years with the City of Kelowna, Paul is available to help you navigate the application and permit process to obtain your development and building permit.
Paul enjoys cycling and mountain biking; in good weather you can find him on the Okanagan Rail Trail. Paul also enjoys local food and wine.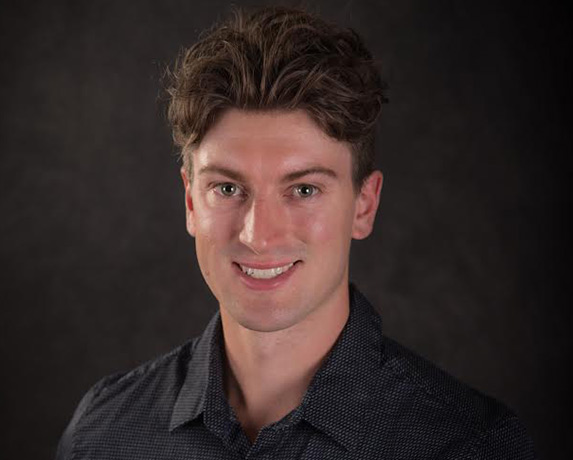 JACK PAWSEY
JUNIOR PLANNER
Jack's role as a Junior Planner with Urban Options started in 2019; he supports larger planning projects, compiles and submits application documents, corresponds with clients and local government, and conducts research at the preliminary stages of a project. Jack is working towards becoming a registered professional planner. Under the guidance of his experienced colleagues, he is capable of handling smaller projects such as Development Permits, Development Variance Permits, and Rezoning projects.
Jack's interest in geography, maps, and land development started his path to urban planning. A memorable high school teacher opened Jack's eyes to the many career paths available to him with geography as a background. Without fully understanding what urban planning entailed, he felt that playing a role in orchestrating and facilitating the growth of a city would be a fantastic job. After high school, Jack enrolled in Thompson Rivers University's geography program then transferred to the University of British Columbia Okanagan to complete his degree. While completing his degree, Jack worked for the Regional District of North Okanagan as a Parks Student and the Regional District of Central Okanagan as a Planning Student.
Athletics play a significant role in Jack's background. From a young age, he was immersed in the culture of team sports, learning discipline, how to handle pressure, and how to work alongside others to achieve a mutual goal. Jack credits his communication skills and ability to collaborate and work well with others to growing up in a team environment. He excels at writing, composition, and communication and finds these three skills invaluable to his Urban Options Planning Corp. role. Whether it's composing rationales and reports to the City or compiling his colleagues' findings into one cohesive narrative, Jack feels that the ability to communicate through written and verbal language is a crucial skill in the career path of an Urban Planner. In addition, Jack takes pride in being an organised person and uses his organisational skills to help move planning projects forward as efficiently as possible.
Urban Options Planning Corp. serves a diverse clientele of builders, developers, and landowners; while working alongside many professionals such as engineers, surveyors, architects, and local government staff. Meeting and making connections with these people are Jack's favourite part of working with the Urban Options team. When he's not working, Jack enjoys golf, skiing, relaxing on the lake, and working out—he's active and social, enjoying these activities with friends and family.